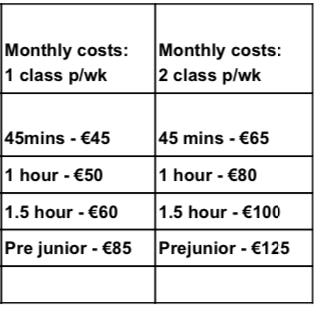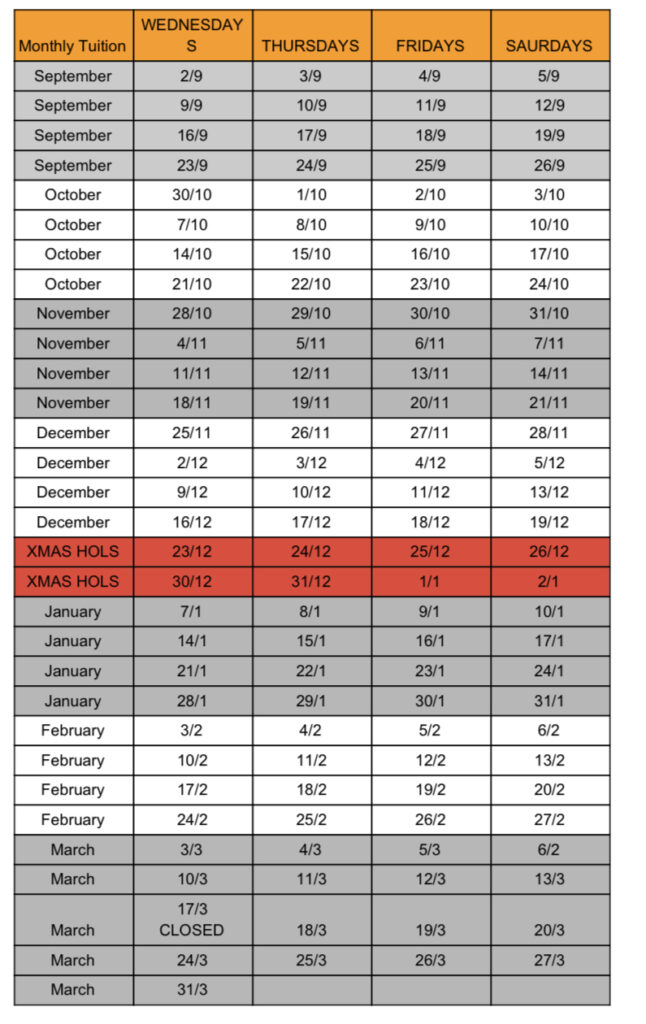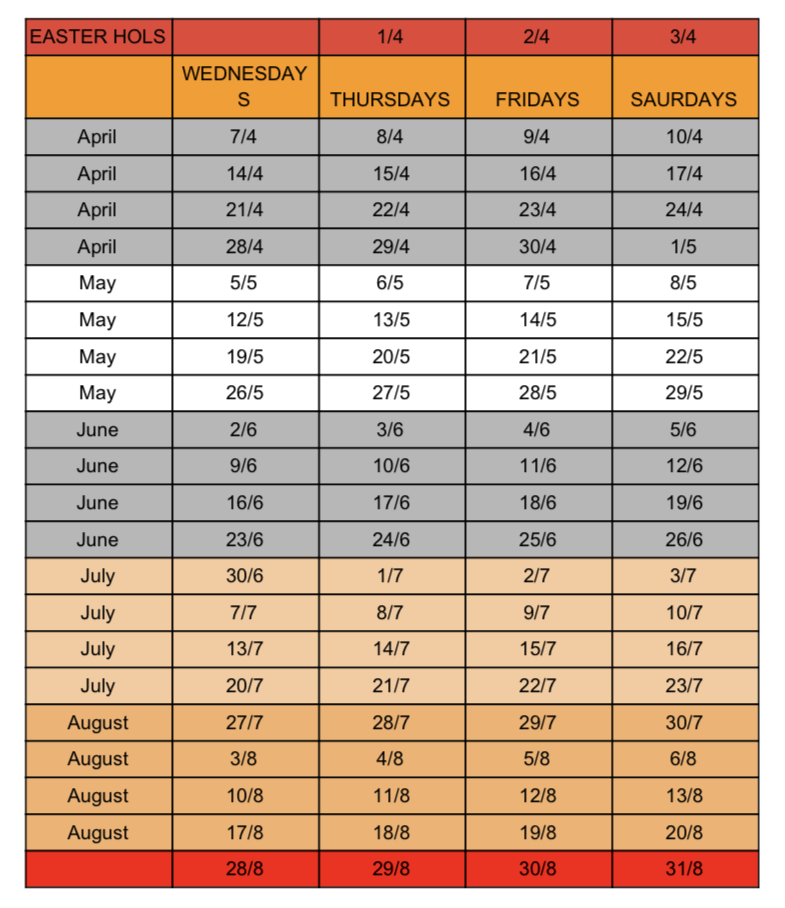 DOWNLOAD AND SAVE YOUR ANNUAL CALENDAR HERE
Term fee option is only available for existing members that hold an existing credit on their account. This amount is cheaper due to the fact they had already paid annual membership and insurance which was postponed due to Covid 19.
Click here to read our Tuition/Payment Policies.